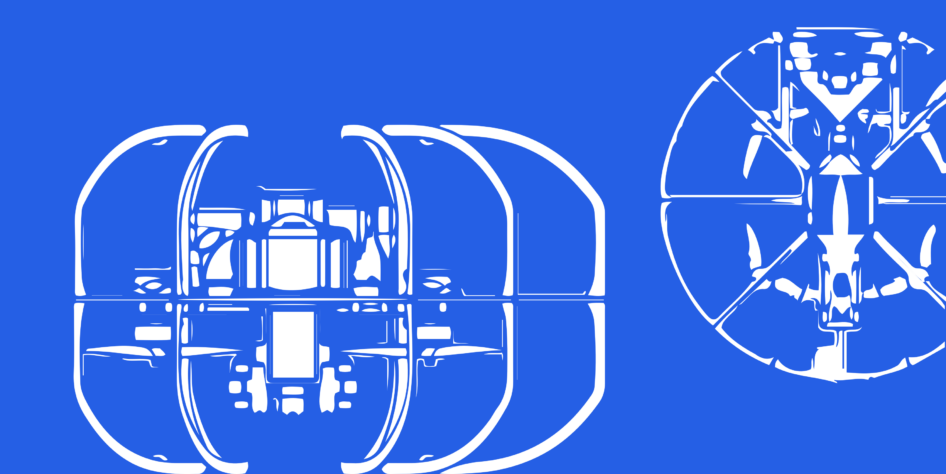 Confined Space Drone
This specialised UAV is designed to navigate and operate in tight or restricted spaces. Unlike traditional drones that are mainly used for outdoor applications, confined space drones are specifically built to access and inspect areas that are difficult or dangerous for people to enter. The drone also helps clients and employers meet their obligations under the Confined Space Regulations. The regulations require us to use other means to gain information rather place staff at risk.
Our surveyors have taken part in specialised training and developed expertise to enable them with the skills required to tackle to the unique challenges of navigating a UAV in indoor environments.
The drone is ideal for capturing high-resolution images and videos to enable condition surveys and video analysis.
Features include:
4K camera for the best video quality
Dust mode to ensure good visibility in dusty environments and that the drone continues to perform in these environments where it can clog up the ventilation and overheat the equipment.
Protective cage to protect the drone in confined space environments, where contact with walls and objects is possible.
Small diameter at 39cm, allows it to enter manholes.
Features a powerful 12K lumens adjustable lighting system for inspection and allow the operator to navigate more effectively.
Optical stabilization to deal with the lack of GPS signal in confined space environments.
High-definition video feedback to the drone operator to aid the pilot in navigation and inspection.
With our extensive expertise of working in confined spaces this perfectly complements our existing services.
If you have a sewer, underground chamber, inaccessible roof space, basement etc, in need of surveying – please get in touch to see how we can help.