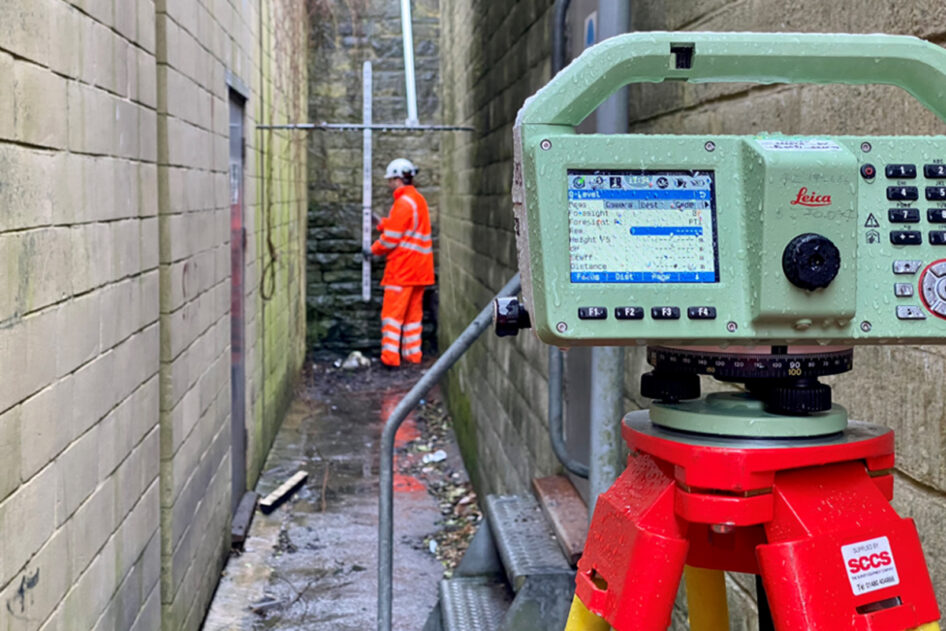 Cheltenham Street, Bath
In March 2022 M J Rees and Company Limited we were challenged with designing a scheme for 3d monitoring of a retaining wall supporting the main London to Bristol rail line.
The site was congested and existing buildings obscured lines of site and prevented the repeated use of total stations. Any scheme had also to be economical and able to function during the demolition and piling phases of the work.
The hybrid system selected involved the use of Senceive tilt beams to record any change in plan position, combined with conventional levelling using Leica DNA digital levels. A back up network of prisms was also installed and surveyed in case there was a problem with the automatic system. This was not needed.
The Senceive tilt sensors continuously recorded and published their results with sub millimetre accuracy to a web portal which could be interrogated by the client. Alarm levels were set to match Network Rail requirements. The output can be seen below:

Conventional level results were issued weekly.
The scheme ran without problems for 19 weeks. The only issue was during demolition when a concrete block fell onto a tilt beam and issued an alarm signal to both M J Rees and the client indicating 9mm of movement. The reason was quickly identified and the tilt beam reset.